#TrendingonTwitter: Coronavirus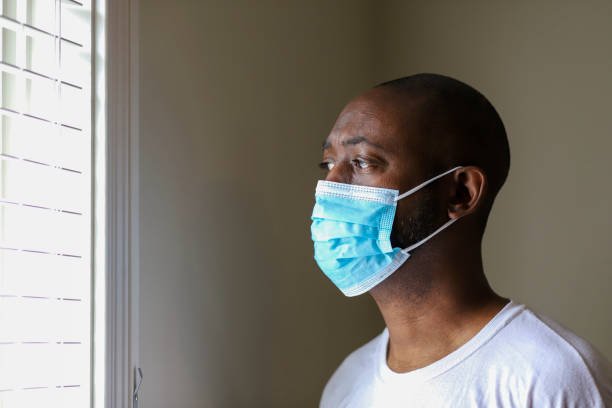 I woke up this morning with a sudden stomach ache and I started to go over what I had for dinner last night. It wasn't really something that I thought should cause me a stomach ache and this got me really worried so guess what I did? I went to google for symptoms of Coronavirus. Trust Google to show me that stomach ache was actually the very first symptom. I began to panic and went to Twitter to lift my spirit but it made me feel worse.
Where do we go when we're trying to escape from the world? For most of us, it's social media but right now, we can't control what we're seeing on social media any more than we can control our real life. The media is filled with coronavirus discussions daily. I would talk about preventive and possible control measures but I'm guessing that's all we've been hearing about for the past few weeks and this is causing us so much anxiety.
The uncertainty surrounding coronavirus is the hardest thing to handle and that makes it all too easy to exaggerate and spiral into overwhelming fear and panic. Being isolated from others also can bring up a host of negative feelings so I'll share some personal tips that are helping me deal with anxiety in this trying time.
1.Staying informed but not obsessively checking the news: It's necessary to stay informed about what's happening in our community so we can follow advised safety precautions and do our part to slow the spread of the virus but there's a lot of misinformation and conspiracy theories going around that only feed into fear, therefore I try to be discerning about what I read and watch by sticking to trustworthy sources.
2. Step away from media if you need to: I deactivated my Twitter for a while because it's not serving me in the way I want it to. I was constantly monitoring the news and social media which had become compulsive and counterproductive for me, fueling anxiety instead of easing. Now you don't have to deactivate your social media accounts, you can instead, limit your media consumption to a specific time frame.
3. Staying connected: I am prioritizing staying in touch with my friends and family. I know I can't see them physically this period but phone calls, texts, or skype dates is an awesome alternative way to keep in touch.
4. Maintaining routine: I maintain my daily routine as best I can. I still draw up my to-do lists with my daily tasks and try to stick to them like I would under normal situations. This helps me maintain a sense of normalcy.
5. Take time out for activities you enjoy: Staying at come can also be really boring but doing something fun might help you feel better. It doesn't matter what you do for fun as long as it relieves your worries. For example, even though I have the most horrible voice in the world, I love doing home karaoke. I sing throwback songs and the latest ones if it suits my mood and this is a quick spirit lifter for me. I'm also reading more books, cooking more and watching more TV series. I heard adult painting is also therapeutic, you should try it.
6. Take walks: I take evening walks to clear my head and you know, just take in nature. Especially this rainy season. Just be sure to avoid crowds, keep your distance from people you encounter, and obey restrictions in your area if you decide to.
7. Relaxation: Exercise can also be a good form of relaxation as it can help in releasing anxiety, stress, and manage mood. I'm following online exercise videos these days, doing some yoga and meditating. This helps improve my mood.
Finally, it's not easy to go through this coronavirus period so please don't put yourself under any pressure. Remember that we're all together in this as much as we're apart and we'll go through this and survive. Stay safe!