Nigeria to the World – Young Nigerian Guitarist Augsburg Habila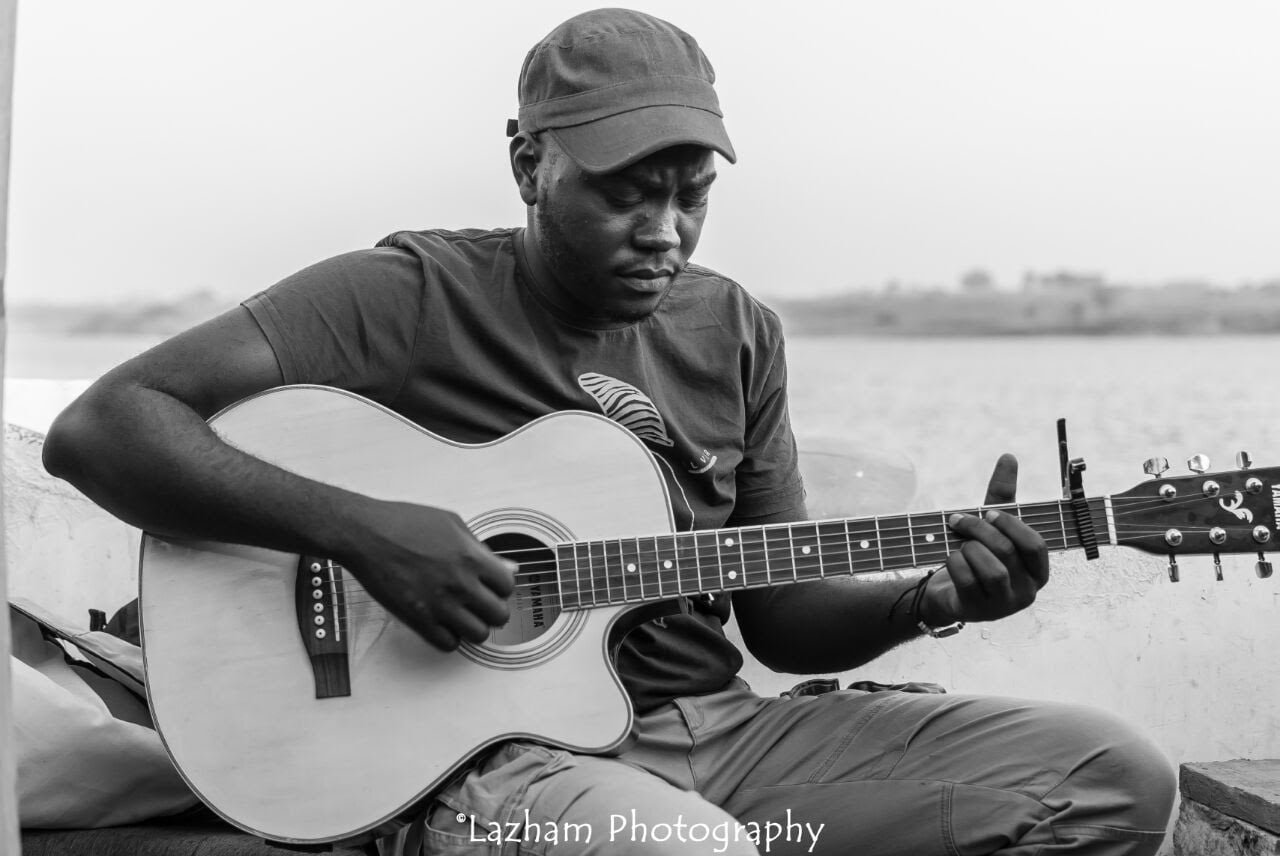 This is absolutely true and logical: the youth are the future of the world. At Sarauta, we are determined and devoted to recognising Young Nigerians who have excelled in their fields. Some have developed their abilities, talents, and intelligence to the point that they can compete on a global scale. Augsburg Habila is one such young talent that we will be spotlighting today.
Augsburg is a young Medical Student at the University of Jos who performed as a guitarist earlier this week at the World Youth Forum in Egypt, in front of numerous world leaders and individuals. Augsburg has taken something as simple as playing the guitar and perfected it to the point where he has earned a reputation for himself.
I won't say much about Augsburg and his performance because I interviewed him and received his narrative straight from his mouth (and fingertips). Have fun reading.
Hello Augsburg Please tell us about yourself
Well, my name is Augsburg Habila. I'm a medical student at the University of Jos. I'm a "Jos boy" but originally from Adamawa State.
The world Youth Forum wow. How did you get on such a big stage?
A friend of mine sent me a link that I didn't see on time till a few days before the deadline. Some days later, I got a call asking me to send a video of myself but I didn't have a phone then, it was night and there was no light. I had no idea what song to play because I had no idea how the panel of selectors were. So I just picked up my guitar and a lamp with my laptop to do a video. The video and audio quality were really poor but I decided if it was meant to be it would happen. And after that I got an email inviting me to perform at the World Youth Forum. It's funny because I was told I was selected to come 5 seconds into watching my video.
How did you feel when the invitation to be at the Forum came?
I was really excited at first, but then I started thinking if it was a scammer trying to get the best of me. I told a couple of friends and family but some were like "when did I start playing the guitar that I'm getting invited to play out of Nigeria haha".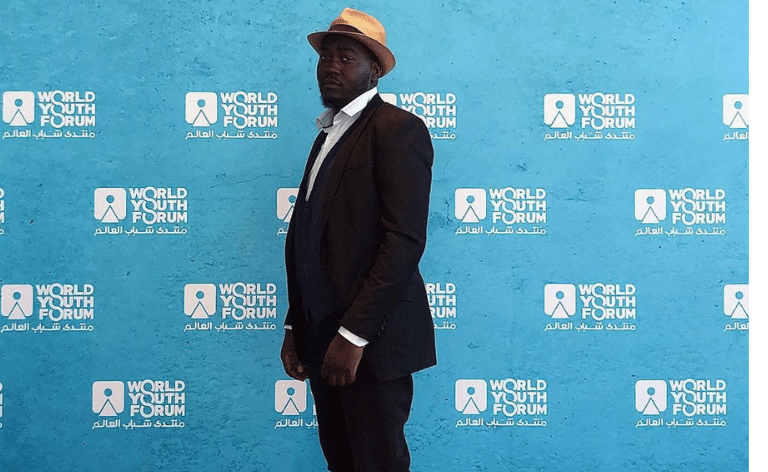 Performing in front of so many. How did it feel?
I can still remember how nervous I was before going on stage, my hands were shaking and my voice too. I tried to listen to some hip hop (MI Abaga in particular) to calm myself down and it worked but only for a moment. I was told I would not see the audience when I get on stage because the spotlight was on me and the audience will be dark. But I saw every single one of them, I was really scared but as soon as I picked up the guitar I could hear a voice saying "You got this." The fear left me and I played with passion and had fun on stage. A few months back, Ice Prince reposted my video on Instagram and he was like I shouldn't stop, it was probably nothing to him but it inspired me a lot and encouraged me to keep pushing.
How has life and the journey as an instrumentalist been for you in Nigeria?
You know here in Nigeria most of us instrumentalists would just play in bands or play on someone's song in the studio. But I don't think it has to end there. Music is an art and not just a particular thing like singing or rapping. After all, I got to perform for the president of Egypt and other great leaders. I still hope to someday perform in front of my president.
What do you think the Nigerian government can do to support artists like you?
The World Youth Forum sends a message of peace, prosperity, harmony and progress to the entire world. Egypt has been through violent unrest and the President has identified young people of various crafts to heal the country. That is why so much was invested in organising for the second time this year on a global scale. The Nigerian government can do similar to ease the tensions and appreciate youths with talents. If the government could create a platform or events where talents could be seen or heard. I saw how the Egyptian government supports its youth with so much passion. I believe our government is so capable of doing the same.
What plans do you have for your musical future and what plans do you have to mentor other guitarists?
Well, I want to be known you know not just as some guitarist but as that awesome guitarist who is also a doctor. I'm not sure if I'm worthy to be a mentor to other guitarists yet. However, I plan on helping out as many as who will reach out to me.
Any final thoughts for our readers?
Believe in yourself even if no one does, keep working and keep being you.
Thank you for reading and good luck in whatever you do.
You can check out other creatives Augsburg Habila doing great things in their field here