Ewa Agoyin & Dodo: A Book Review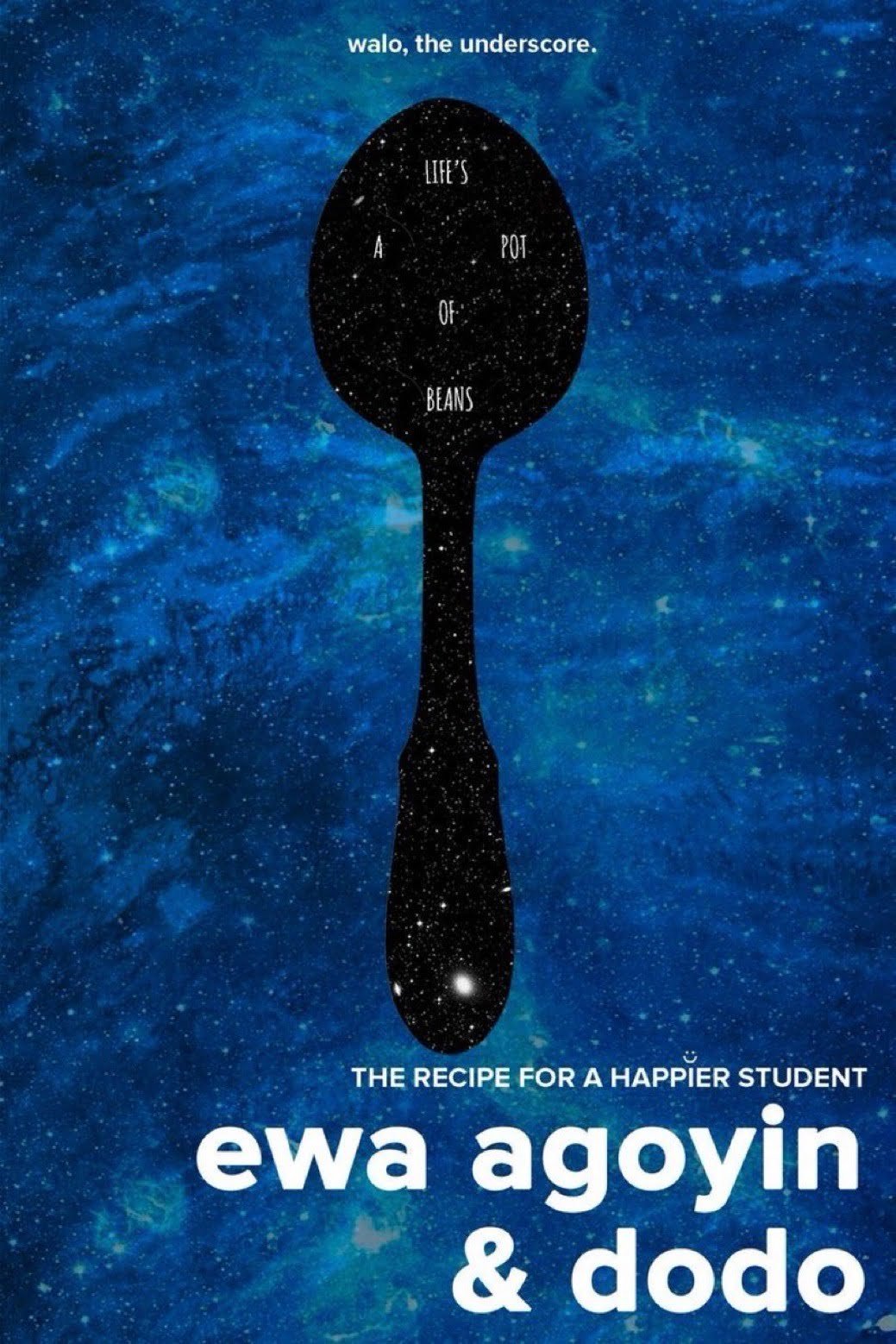 The first time I saw the title of the book, I only had one thing at the back of my mind. What creativity is this guy driving at? Ewa happens to be my favourite food and Dodo can never do anything illegal in my own opinion. Just imagine someone now wrote a whole book on Ewa Agoyin and Dodo, and then he must have devoured the food and the afterlife of the food. Making books that will keep people glued to each word and each line is something many writers can't crack, at least not everybody is gifted to think outside the box, but the writer has achieved this effortlessly. Did I just insert it effortlessly? Yes! You heard me write and maybe right too. Whenever I am asked to review a book or any work of art, I love to make it personal, so let us get to the basis.
The introductory pages are part of the most important thing to consider while publishing a book, you have to make your readers see you in another light or make them see you as a person who has come to relieve them of any stress. Ewa Agoyin and Dodo have achieved that with a succinct introduction and a world-class graphical user interface that will leave you salivating and craving for the meal. But most importantly, the positive message the book is trying to convey came in handy most understandably, the choice of words is original and relatable. The introductory part is magical and will leave you to be a little impatient to finish the whole book.
The terrified and liberal people couldn't have come anywhere better than the beginning, I remember when I just gained admission, I was the terrified kind of person, I was shaken by the sight of the things I saw. The originality of words and simplicity of examples is what makes reading fun, it takes a writer with depth to figure it out.
If all your humanity was like gas in a tank, your choice would be the nozzle. Consider your CGPA presently. How far can you get if you put in your best? There's a system for these things, there's no magic involved. I wish there is a lot of space to write all the beautiful footnotes and break them down bit by bit, but I won't be doing that, you will need to get a copy, read it and experience the life you'll live, the one you have lived before or the one you are living presently. Real-life experience is the best teacher, for obvious reasons, successful people are highly intelligent people, they seek knowledge and don't base their existence only on what their religion is saying. There is a God factor in our existence, but it is logical to conclude that we are all engineered by God's ingenuity.
Think Like A Genius – Todd Siler
How To Be A Genius – John Woodward
Frames of Mind – Howard Gardner
Training your Brain for Dummies – Tracy Alloway
I have been privileged to read two of these books and I can tell you they are perfect for you to get yourself to the level that will amaze you. It's not about you cramming and focusing on the grades only, you need to sharpen the way you relate to the situation within the four walls of the classroom and outside the school. Living life is not about what you know, it's about what you are willing to know outside the known ones. Chapter 1 ended with lyrics from J.Cole's Ville Mentality, you need to listen to that track and read this chapter.
I am still trying my best to get to the dodo part, I am still devouring the process of beans picking and the arrangement of firewood. The bone of the book is inspirational, it's an eye-opener to the secret of surviving in school and preparing for the outside world. If reality is a course, I am sure this book will be part of the courseware, it is self-explanatory and comes with detailed imaginative pictures in words and graphical pictures to give to head start to what you'll be reading next. It talks about time management and being confident in the process. When I was in school, I was part of the few students that combined other things with academics. I am not the most brilliant, but I give adequate attention and time to study whenever I am lagging. It helped me, I made a second-class upper and still made the 100 most influential and reputable students in my school. A school of over 45 thousand or even more. The book must understand that getting it right is possible if you can manage your time effectively.
The need to have a to-do list cannot be overemphasized, I took a session for a boot camp where I am part of the mentor. I asked them if they have a schedule or to-do list, some said yes while the majority said no. The reason given in the book is justifiable and relatable. Walo did well to talk about the endemic and cancerous tumour in our educational sector, the Asuu strike.
Let me just chip in a spoiler. How to study hard and pass harder. Now you know you should read this book.
Study for an hour in a badass environment, as I've described.
Exercise for 15-30 minutes. Yoga, jogging, dance, workout, et cetera.
Discuss with a friend, going over the details without assuming the other knows what you're talking about, try 30 minutes. Only when you solve a question you thought you knew, do you realise you don't know it that well. Don't assume, test yourself..
Repeat.
My only concern is the arrangement. E-books like this, it should be an end-to-end alignment. The reason why the writer or the publisher chose the type of alignment is best known to them. But if the content is not affected, I am good. Furthermore, the book gave more credence to struggling students and not the smart people that might need to maintain the same level of success.
Okay, I enjoyed Ewa Agoyin and Dodo, it took me back to the time I felt I needed a break during my undergraduate days, this book makes me want to go back to school, yes, I will be going back, but this time around it's for my master's degree.
7.5/10.
Oyawale Olabode Oladimeji
bodewrites@gmail.com
@BodeWrites on Twitter x Instagram