International Women's Day: Embracing Equity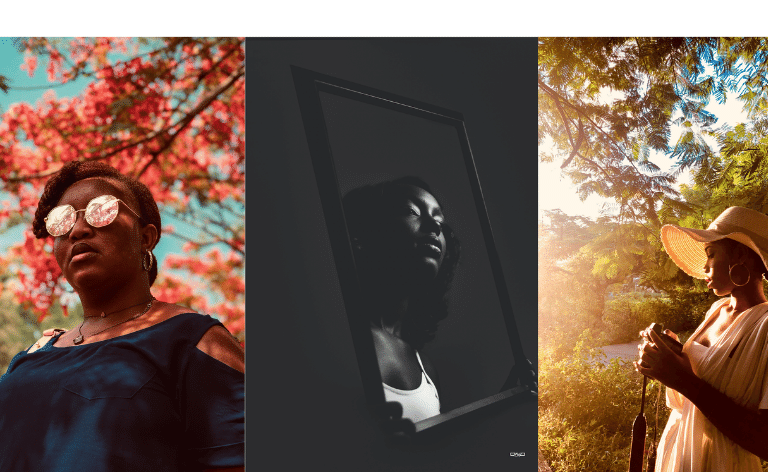 The theme of International Women's Day 2023, "DigitALL: Innovation and technology for gender equality," aims to address the gender gap in STEM education and careers as well as the online harassment that many women face. The United Nations (UN) has recognised that innovation and technology can be vital in advancing gender equality. This year's theme emphasises the need to harness these tools to address the barriers women face in these fields.
Despite significant progress in recent years, women remain underrepresented in STEM fields regarding education and career opportunities. According to the UN, women comprise only 35% of STEM students worldwide and continue to face barriers to entry and advancement. The UN's theme for International Women's Day 2023 seeks to highlight these issues and promote efforts to address them.
Overall, the theme of "DigitALL: Innovation and technology for gender equality" for International Women's Day 2023 is an important call to action for individuals, organisations, and governments around the world to work together towards a more equal and inclusive future for all women in STEM. At Sarauta, we are passionate about women's inclusion in society. We asked some women about International women's day 2023 and enquired about improvements they would like to see for women in technology and society.
Sarah Kwenje Kwewum
Happy International women's day! We are celebrating African women today here at Sarauta!
It's no new fact that women experience violence in many ways, from physical abuse to sexual assault and financial abuse to sexual harassment or trafficking. All these should come to an end. Don't you think so too? I mean, it's 2023. Women should be treated fairly and allowed to work freely without oppression or discrimination.
Secondly, gender-based violence, deeply rooted in gender inequality against women, should be curtailed and STOPPED completely.
Pamela Dabit
As a woman pursuing a career in tech, I have encountered many obstacles. One of the biggest challenges I have faced is time management. Juggling schoolwork, house chores, and pursuing my passion for technology has been difficult. I often struggle to find enough time in the day to complete all my tasks. However, despite these challenges, I am fortunate not to have experienced online harassment. Unfortunately, this is not the case for many women in the tech industry. Women are often subjected to online harassment, from online bullying to cyberstalking. This form of bullying affects their mental health and makes it difficult for them to pursue their dreams.
Women in tech face several other challenges as well. Many need more resources to acquire things like a laptop or access to the internet, which are crucial for pursuing a career in tech. This lack of resources makes it difficult for women to compete in the industry and limits their ability to realise their potential fully.
As we celebrate International Women's Day 2023, centring on DigitAll and promoting science and technology among women, we must focus on providing women with the necessary resources and support to succeed in the tech industry. This support includes training programs, access to grants, and access to appropriate tech equipment. By doing so, we can help bridge the gender gap in the tech industry and empower women to achieve their dreams. Happy International Women's Day!
Sharimam Kwewum
My name is Sharimam, and I wish every woman a Happy International Womens Day.
We are celebrating women from all places today, particularly African women!
The theme for this year's women's day is, embracing equity. The truth is some people will naturally have an advantage over others. Equity is the bridge between the disadvantaged/marginalised and opportunities that they desire to have access to.
This theme calls for a more inclusive society that considers the potential and value of women. Do not underestimate the capacity or the potential of women.
Peret Obadiah
As a young woman, I was initially discouraged from pursuing a career in tech due to the misconception that it was a male-dominated industry. I believed the false notion that tech was not for girls and that I should pursue more traditional career paths instead.
However, I soon realised this idea was ridiculous and held no weight. Despite women being historically underrepresented in tech, the industry has evolved to become more inclusive, and platforms are now emerging that welcome and encourage female participation.
Yet, as I decided to pursue a career in tech, I was met with additional cultural and societal barriers. Many individuals attempted to discourage me, stating that I was wasting my time and would not benefit from pursuing tech as a woman. However, I persevered and refused to allow these negative opinions to hinder my aspirations.
Providing enlightenment from the early stages is crucial to inspire more girls and women to enter tech fields. We must encourage girls to explore and engage with technology at a young age through education and exposure to female tech leaders who can serve as role models. It is essential to promote the idea that women can thrive in the industry and debunk the stereotypes and negative assumptions that persist.
As more women enter the tech industry, it will become increasingly inclusive and diverse, leading to more innovation and progress. It is time to shatter gender barriers and support women in tech so we can all thrive together.
Nanbyen Barko
As a woman pursuing a career in tech, I have faced several challenges, including the lack of belief that I am interested in the field. The tech industry has been historically male-dominated, leading to the assumption that women are less interested or capable in this field. I have often had to prove my interest and skill set in tech to overcome these biases.
Despite these challenges, I am grateful for the recent progress in promoting and supporting women in tech. Several organisations and initiatives are now dedicated to providing resources, mentorship, and support to women in tech, helping to break down the gender barriers that have existed for so long.
I have benefited from one such support initiative, which has helped me to develop my skills, expand my knowledge, and connect with other women in the field. However, more training and mentorship are still needed for women interested in pursuing a career in tech.
To encourage more women to enter tech, we must create a more inclusive environment that provides equal opportunities and support for everyone. These opportunities include promoting training programs, mentorship, and networking opportunities to help women overcome gender bias and discrimination. By doing so, we can help close the gender gap in tech and empower more women to pursue their dreams in this field.
Victoria Idris Umar
Happy International Women's Day! Embrace equity because equity is for the benefit of all.
When there's economic equality, the economy grows better. Therefore, women should be allowed to participate in existing markets. This participation increases not only economic diversification but also income equality in addition. Education plays an essential role in achieving economic empowerment. Access to education is one of the several opportunities that the female gender lack.
In a world bank report released in 2017, it was reported that about 150 million girls worldwide are out of school, and over 50% of them are from Sub-Saharan Africa, and a good number of them are from Nigeria. The Nigerian Government, world leaders, and society must come together to ensure that women have access to equal opportunities in every aspect.
Education and skill development are necessary to ensure that women keep up with technology, as most jobs today have undergone technological and digital transformation. A vibrant economy will result from women's economic empowerment because equity is for the benefit of all.
Happy Internal Women's Day 2023 once again.