MAJOR TALKING POINTS FROM M.I Abaga's TEDx MAITAMA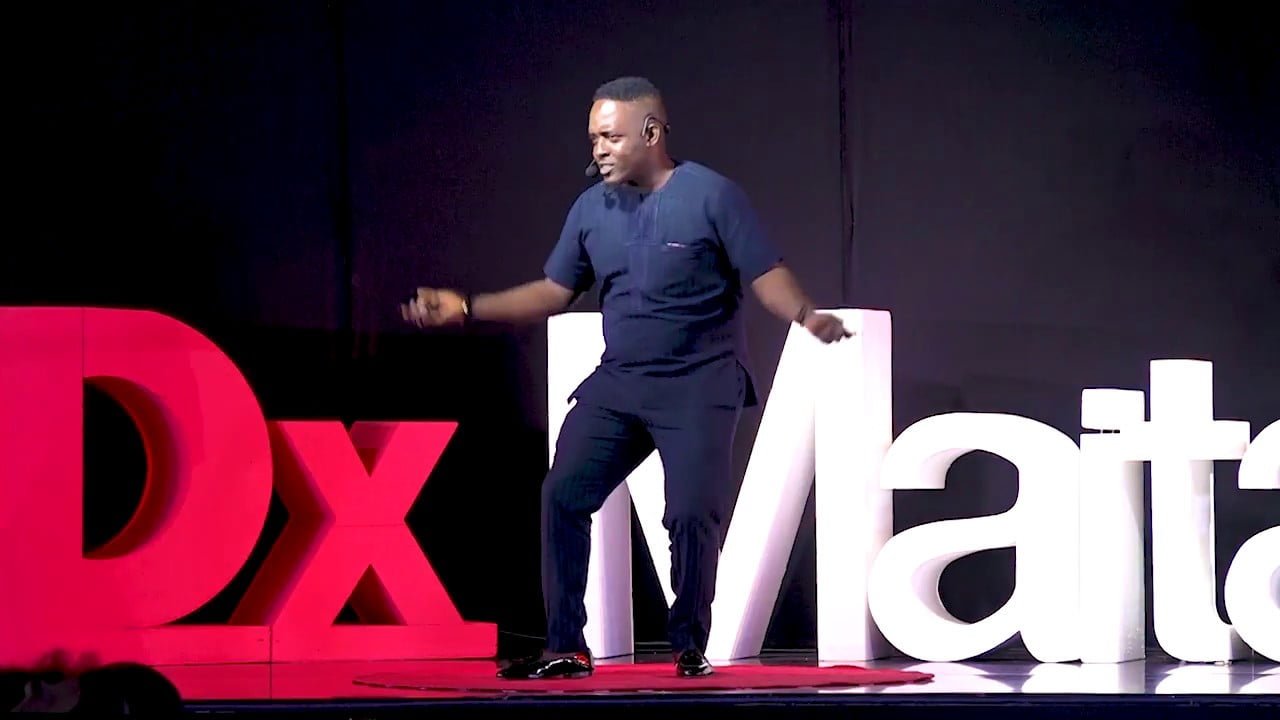 Just two months ago, M.I Abaga was at "the dunes centre" in Abuja, for this year's edition of TEDx Maitama. The theme of this gathering tagged "WHAT NEXT?" The chocolate city CEO highlighted his amazing ideas to an enthusiastic community of people in Abuja. The topic of his discussion was "ON BUILDING UP" and MI was both earnest and entertaining with his presentation. Below are some major talking points from his discussion
 POTENTIAL AND SEPARATION CAN'T COEXIST  
With references from the tower of Babel story in the Bible, where God scattered people into different languages, to the mythical stories of Willie Lynch's letter to slave owners on how to control their slaves, MI postulated a formula to his audience that says "when there is potential and you include separation, people will no longer be able to accomplish what they have set out to do"
AFRICAN MUSIC IS AT ITS MOST VIBRANT
From Wizkid collaborating with top American and European acts, Davido collecting platinum plaques and selling out shows in countries never heard of, Tiwa Savage inking a deal with major record label Rocnation and dominating the charts for over 10 years, Yemi Alade selling out venues in France, Casper Nyovest performing to 68,000 people that he sold out by himself in South Africa among other amazing feats happening with African music around the world, MI is of the belief that African music at this time, is at its most dominant like never seen before.
WITH ALL THE VIBRANCE AND POPULARITY, WE ARE UNDERPERFORMING
The music is good and everyone wants to vibe to it. But when you add up the numbers, things don't make sense. PwC's Global and Media Outlook 2017-2021 forecasts that revenue from Nigeria's entertainment industry (music, movies, comedy etc.) will hit $73 million by 2021. This in comparison to America is underwhelming. According to the IFPI Global Music Report 2017, the size of the music industry alone in America in 2016, was $ 15.7 billion. If you look at this data and bring in our population it shows that "with all our vibrance, we are grossly underperforming"
THERE IS AN INTERCONNECTION OF ARTISTS IN THE NIGERIAN MUSIC INDUSTRY
MI presented a family tree to the TEDx Maitama crowd that shows an interconnection of artists in the Nigerian music space. From producers discovering new talents to label bosses putting their resources behind these talents all the way to artists collaborating with one another. The Nigerian music industry is one big industry with connections everywhere. But we seem to be so far apart.
THE MUSIC INDUSTRY GROWS HORIZONTALLY AND NOT VERTICALLY
"No sooner has success started to happen, that every artist says; I no longer want to work with you I want to go and be on my own". This creates a scenario where the label bosses that put their resources behind the artist, get tired and leave the business taking with them all the studios, know-how and investments.
ALL OUR KNOWLEDGE AND PEDIGREE IN NIGERIA OVER THE LAST 15 YEARS ARE NO LONGER IN THE MUSIC BUSINESS
Speaking about where the Nigerian music industry is today, MI was of the opinion that "we are learning things that have been done before, again, for the first time even though it just happened". Banky W closed up the record division of his EME company and rebranded it into a talent management agency, Eldee The Don and Trybes Record have been gone for a while and music label pioneers Keke and D1 have moved on to other business ventures. The Nigerian music industry is at a point where new players in the game have to start learning everything from scratch.
WHEN WE DON'T GROW VERTICALLY WE LOSE OUR NEGOTIATING POWER
"The Artists in Nigeria are many but all alone". When we don't grow vertically the negotiating power is lost on the artist. This is basically due to the fact that they are not powerful enough as a single entity. The industry is therefore not big enough to approach a company like YouTube or Apple and say "I represent this amount of catalogue, so pay me this amount of money". It's the same issue the artist faces domestically with the telecommunication companies present in the Country, eating off the artist. As the artists get older, things like health issues begin to arise. There is no pension, healthcare or job security and royalties are close to non-existent in the industry.
WHAT IF WE ALL WORKED TOGETHER
M.I Abaga's mission at TEDx Maitama wasn't to come and lay out the problems in the music industry and go. He also had a solution to these problems. He was quick to admit that the idea wasn't fully formed but he asked with passion in his voice "what if we worked together? What if we all worked together and wielded the might as the power of one? How powerful will the African music industry be?" We have all the energy, the know-how, the experiences and innovation but we refuse to work together. MI ended his talk on the bright side by challenging everyone beyond music to refuse to be separated but instead agree to work as one, listen to each other's problems and come up with solutions together.
You can watch the full video of M.I Abaga's TEDx Maitama presentation below